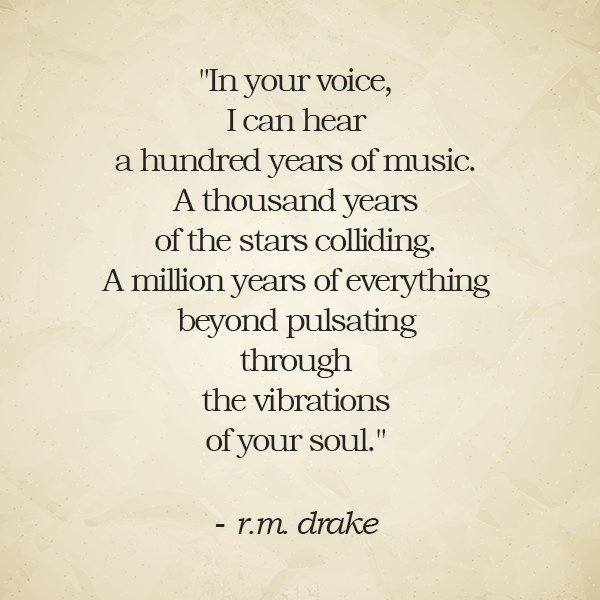 In your voice…
In your voice, I can hear a hundred years of music.
A thousand years of the stars colliding.
A million years of everything
beyond pulsating through the vibrations of your soul.
I have been listening,
listening to all of you come together
and now I understand why we are vessels submerged in greatness,
because I have always drowned in you
and forever I will run in the only place I know I can breathe.
– r.m. drake